Hello Brands & Businesses!
Custom Made, Tamper Proof Labels on Rolls for Organisations of All Shapes & Sizes
Freshness Seal for your Product
Free UK shipping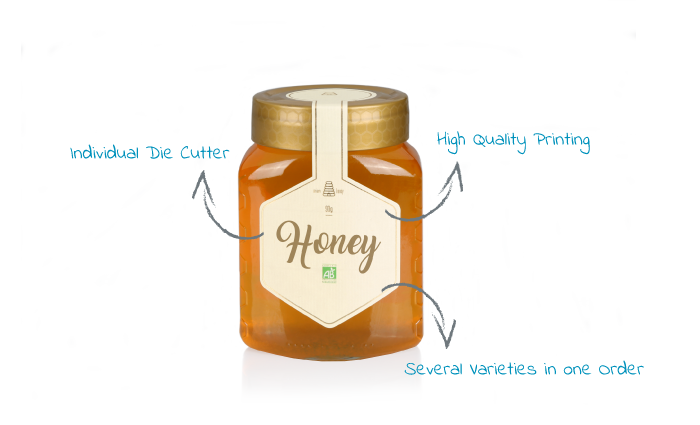 What is a Tamper Proof/Seal Label?
Tamper Proof or Sealing labels serve as a guarantee seal for the protection of the product. Terms such as freshness seal, closure label or guarantee seal are often used synonymously. With this type of label, the front main label is joined to the sealing label to obtain a so-called guarantee seal. This creates a web between the two parts of the label. If it is intact, it is guaranteed that the container has not been opened or tampered with since packing and sealing. However, if it is broken, it can no longer be guaranteed that the product is in perfect condition.
Where is this type of label used?
Seal labels are used wherever freshness and closed packaging are a top priority. For example, for food packaging made of glass, such as jam or honey jars. But a sealing label can also be applied to other forms of packaging: Whether on bottles, cans or jars – the seal label always guarantees your customers freshness and quality. Please feel free to discuss your ideas with our customer service team, we are sure to find an optimal solution for your packaging.
What materials are used for a sealing label?
Paper is usually used for food labels. However, a tamper proof seal label can be made of any material you like. However, care should be taken to ensure that the material used for the label is not too strong, so that the consumer can easily open the packaging and the web tears. If, for example, a jar of honey is to be sealed, a paper label is usually sufficient. To make it easier for you to choose the right material, you can order our sample book with sample labels made of our standard materials free of charge.
Free hand in design
Whether round, square or in free designed form, there are no limits to your creativity when designing your tamper proof seal label. In addition to the choice of shape and material, you also have a wide range of finishes such as hot-foil stamping or a protective lacquer to choose from when designing your tamper proof seal label. Your label should of course not only seal the product, but also leave a lasting visual impression on the customer and fully convince the customer at the point of sale.
How to Measure your Tamper Proof Label.
When ordering your Tamper Proof labels, you will be required to input the size of label required.  Here we show you how the measurement is to be made depending on the type of label: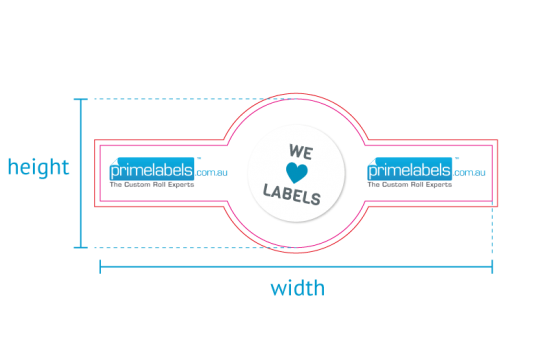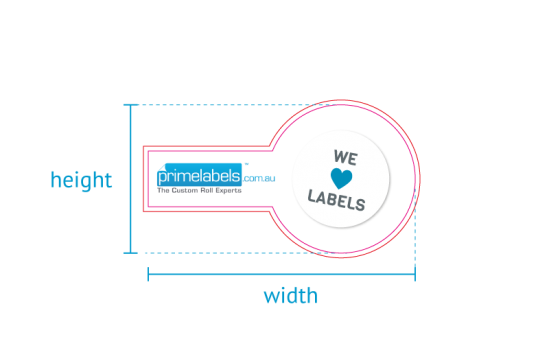 We are happy to support you
Our customer advisors will be happy to help you choose the right material for your tamper proof seal label. Together we will find the ideal material for your ideas. You can reach us from Monday to Friday either by telephone on 1800 954 777 or by e-mail to info@primelabels.com.au. 
Further information:
Questions?
We're




here to

help!