Hello Brands & Businesses!
Custom Vinyl Labels on Rolls for Organisations of All Shapes & Sizes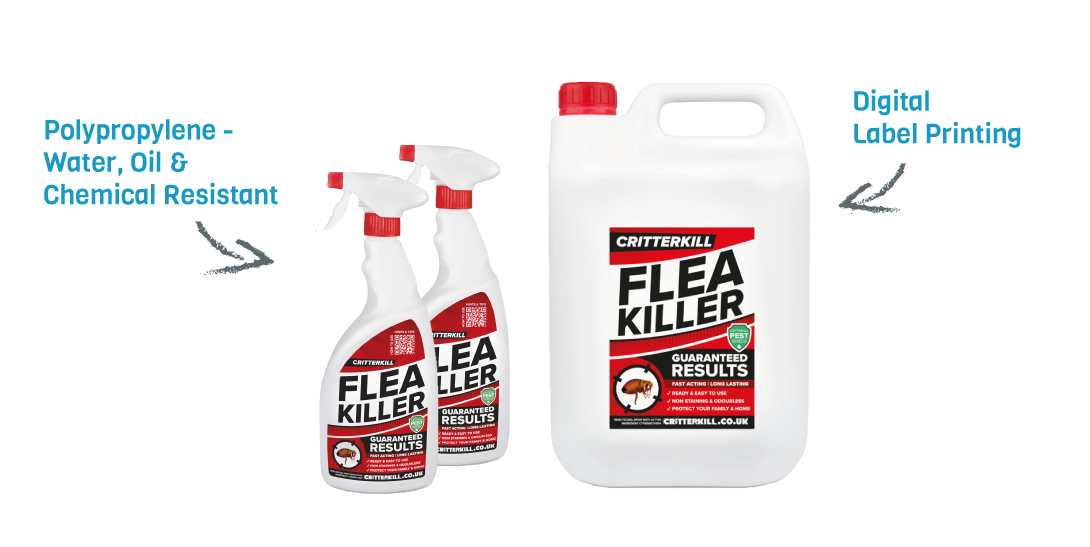 What are Vinyl Labels?
The term 'vinyl labels' is often used to describe roll labels printed on a polymeric substrate (i.e. plastic). The 'vinyl' comes from the polyvinylchloride (PVC) material they were originally made from. However, the product labelling industry now uses polypropylene (PP) as it's more flexible in terms of processing and converting.
Three reasons to print your labels on polypropylene (PP)
#1 - They're waterproof
Polypropylene materials are waterproof, which is great for products that come into contact water as part of the labelling process. For example, bottles are often labelled before they're filled, which means the labels will get wet as the bottles are rinsed, sterilised, filled, and rinsed a second time. Polypropylene also helps withstand the roughness of being transported and delivered.
#2 - They're oil and chemical resistant
As we said, polypropylene materials are waterproof. So your labels won't get stained if they come into contact with oils or chemicals. And its high melting temperature means you can take advantage of premium finishes such as hot foil stamping.
#3 - It can be transparent
If you're after that 'no label' look for your product then polypropylene is the right choice. And we can print them just like any other digital label.
Tools & Resources:
Should you wish to proof your labels before committing to a larger run, we have devised a range of proofing services.
Questions?
We're




here to

help!
Vinyl Labels Summary:
Any Shape, Any Size Labels
Industry & Machine Ready
Custom Roll Sizes
PrimeLabels.com.au Summary:
Trusted Label Manufacturer
Free Delivery
5-10 Working Day Turnaround