Hello Brands & Businesses!
Custom Labels on Rolls for Organisations of All Shapes & Sizes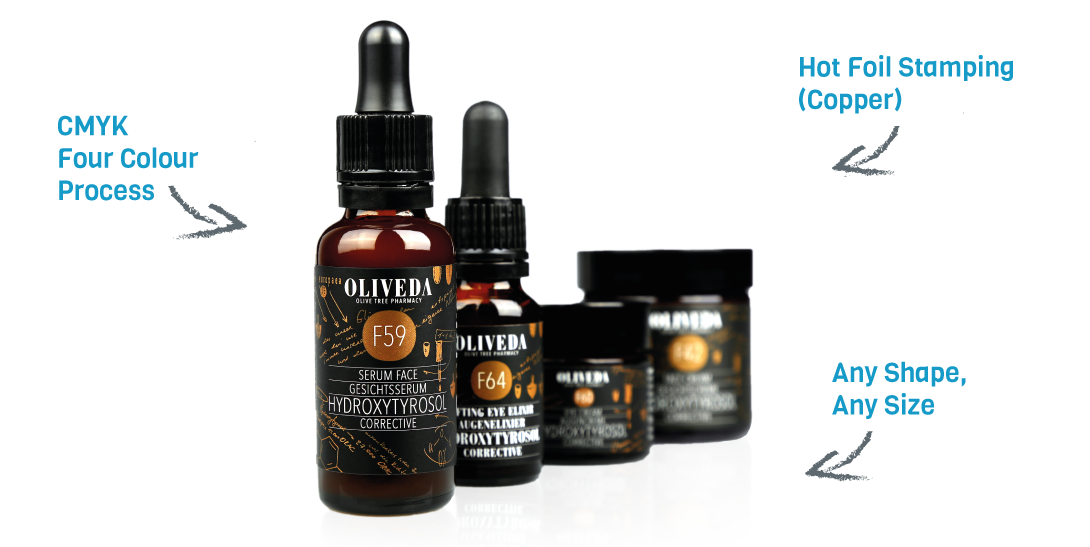 Good-looking cosmetics labels
You also need high-quality printing
Your labels also need to last
Your labels can even be naked
Save time and money by ordering online
Cosmetics Labels FAQs
The "no-label" look is relatively common across the cosmetics and personal care industries. A printed, transparent label is utilised to give the effect of screen printing (designs directly printed on the packaging container). Transparent printed labels on rolls are much cheaper and more accessible to to smaller businesses launching a cosmetic product.
Generally speaking, either Polyethylene (PE) or Polypropylene (PP) materials are best suited to household and chemical product labels. Both materials are polymeric, available as both a white and transparent stocks and do not absorb water or oil.
We are able to print custom cosmetics labels which feature silver, gold, copper and rose gold hot foil stamping. This is a technique used by many brands to gain a very premium look.
Tools & Resources:
Questions?
We're




here to

help!

Resources & Good To Know:
Product Labels Summary:
Custom Shapes & Sizes
Multi-Versioned Runs
Premium Finishing