Benefits of Using Primelabels.com.au
FSC-certified materials
Recycled paper
Energy from renewable sources
CO2-reduced production
Digital printing
Paperless communication
Individual shape & design
Free shipping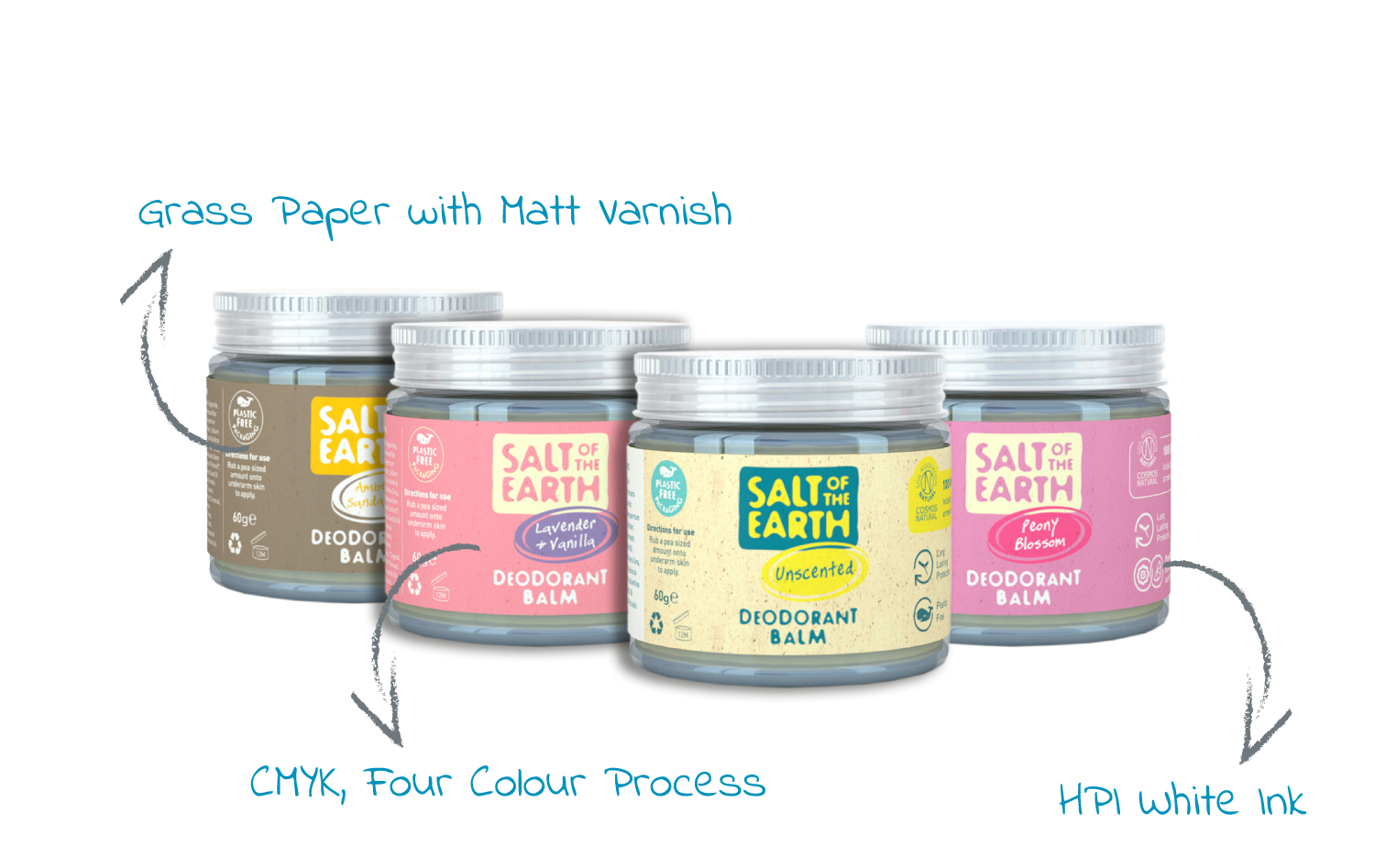 We will manufacture your labels in a sustainable and environmentally-friendly way!
Operating in an ecologically-friendly manner has increased greatly in relevance in the B2B sector, particularly in recent years. Handling nature's resources sustainably is also a matter of course for us as professional label manufacturers.
Would you like sustainable labels or print labels in a sustainable manner? – is protecting the environment very important to you? It is to us too!  That's why everything is dictated by respect for the environment at primelabels.com.au.  That's because we are  all responsible for the planet we live on!
Producing roll labels in an environmentally-friendly way
In our label printing plant, production has been optimised from an environmental perspective. When printing your adhesive labels, we take account of all aspects relating to the environment.
Printing with our HP Indigo printer means reduced CO2 and digital printing techniques mean than unlike offset printing, no long lead times are required for the printing machines, meaning a minimum of print waste and environmentally damaging refuse.  Another advantage of digital printing is that it takes place without chemically treated printing plates. Setting up the machinery for digital printing procedures is also quick, meaning that the machine only runs when it's actually producing. Not only does this save time, it also saves electricity and materials. Using environmentally-friendly electricity derived from regenerative power from our supplier is a natural choice for us.
Of course, we will also print your labels using environmentally-friendly colours and if you wish we will also use FSC-certified, recyclable or recycled paper and films with the appropriate adhesives and carrier materials for your roll labels and wet glue labels.
Is the recycling economy very important to you? Simply contact us.  We will be happy to advise!
Any Colour, Any Shape
At primelabels.com.au, ecological production means not making any sacrifices!  You have the opportunity to procure sustainable, ecologically-friendly roll labels in all colours and shapes. It doesn't matter if they are square, round, oval or their own individual shape – give your creativity free rein. Choose between various recycled and recyclable types of paper to give your products the perfect look.
We will print your self-adhesive roll labels to the highest quality standards.
Our team at Primelabels.com.au
Internally, we also place great value on optimising our processes from an ecological perspective. As a young company with an affinity for the Internet, we rely on paperless communication, lean working processes and the use of the latest technology to reduce waste. For the sake of the environment!
Our contribution to sustainability in label printing
We attach great importance to being able to offer our customers sustainable materials and also environmentally friendly label production. This means:
#1  Almost all our papers are FSC certified (FSC Mix Credit). Our online calculator shows you  each material and whether it is FSC-certified or not.
#2 We offer the possibility to choose a lye soluble adhesive for your labels. This makes it easy to remove the label from the product and enables separate recycling.
#3 Digital printing offers us the possibility to produce your labels CO2 reduced and without using chemically treated printing plates. As the printing machine does not require long lead times, it only runs when it actually produces. In addition, no extra cutting plate has to be made.
#4 We rely on paperless communication and obtain our electricity from environmentally friendly and renewable sources.
More Information:
Service & Tools
In order to get an impression of our print quality and materials in advance, we recommend that you order our free sample book to view. It contains pre-cut labels made from our standard materials. Some are also additionally finished.
Are you interested in a special material or a special finish? Then contact our customer service team and we will put together a unique sample book – matching your wishes and requirements!
At Primelabels.com.au you also have the possibility of having a test print made of your design.  We print your label for testing under original printing conditions.  So you can test in advance whether our print quality meets your requirements.  Find out more here.