Hello Brands & Businesses!
Custom Labels on Rolls for Organisations of All Shapes & Sizes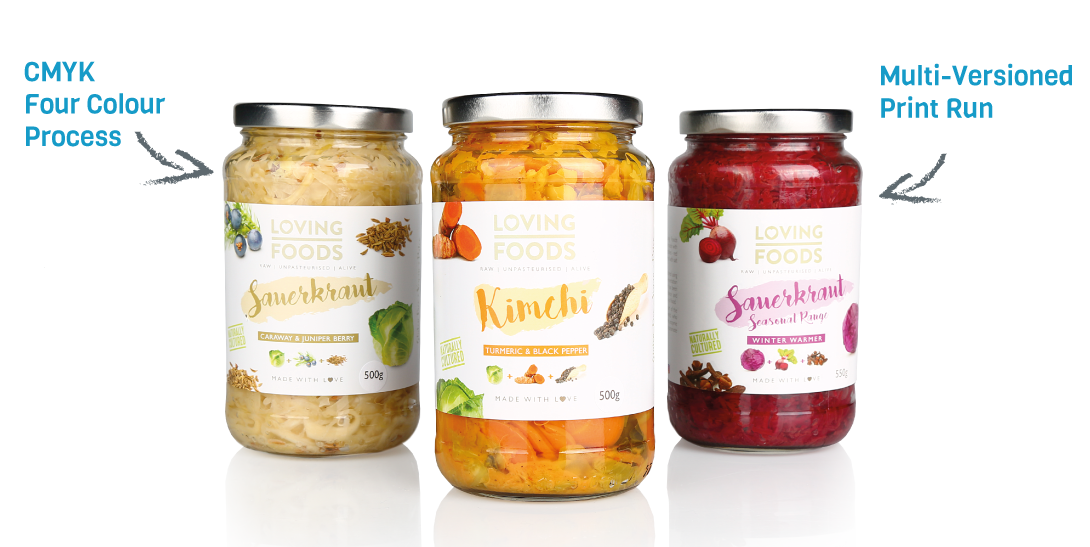 Professional Packaging Labels
In the world of packaging labels, "don't judge a book by its cover" doesn't apply, so it's crucial that your product is dressed to impress in order to make the best possible first impression and stay memorable too. Read on to see four key points to be considered when designing your labels and packaging.
Packaging Labels - Our Top Design Tips
#1 - Understand your audience
It's vital to think carefully about the people that you want to buy your product. Your packaging and labels need to reflect what they want to see. Consider what will grab and hold their attention, and design your packaging to suit. This doesn't necessarily mean blending in of course – it's necessary to remain individual – but catering to tastes is important.
#2 - Give your packaging a clear voice
Whilst ensuring that your packaging and labels meet all the necessary legal requirements, your product needs to communicate all the important information about what it is or does clearly, but at the same time remain concise and interesting. The font itself and the size, colour and layout of text can play a key role here
#3 - Give your packaging a clear look
It's not just the words that leave an impression, but of course also the physical design of the packaging labels. The size, shape, colour, and texture of the labels can help your packaging both stand out and send across the right message – premium labels with often use a thicker, textured paper stock as well as perhaps metallic hot-foiling, for example. The same uncoated, FSC-certified paper label stock is often chosen by companies in order to reflect their eco-friendly values, thanks to the natural and organic look and feel that it affords.
#4 - Keep it flexible
Even if it might seem a long way off for now, in future you may want to extend the range of products that you offer. If your packaging and label design is 'timeless', it will make it easier to maintain your brand image further down the line, whilst potentially also saving you money by reducing future setup costs. Win win!
Digitally printed labels, as ours are, have made multi-version print runs so much more cost-effective, since different labels with otherwise the same specifications can be produced together in one go – just like all of those red fizzy drink labels with everyone's names on!…

Resources & Good To Know:
Packaging Labels Summary:

Any Shape, Any Size
Premium Materials
Multi-Versioned Runs