Hello Brands & Businesses!
Custom Digital Labels on Rolls for Organisations of All Shapes & Sizes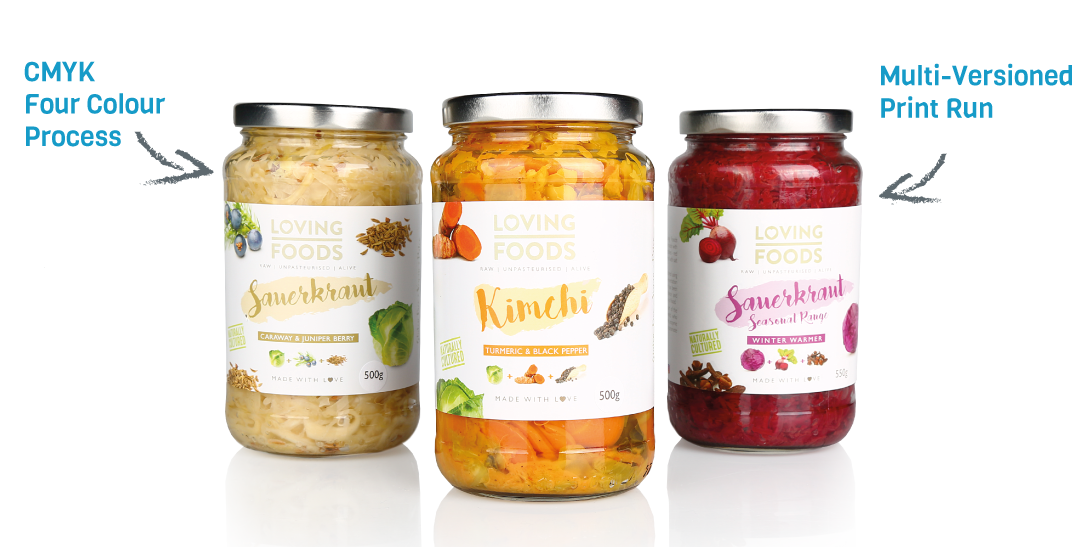 Get flexible with digital labels
The digital revolution has transformed the label printing industry. We now have much more flexibility in how we print our labels. And we can print more labels in fewer runs, which saves us (and you) both time and money.
Order your digital labels online
Along with digital printing, we've embraced the online world we now live in. You can calculate the cost of your labels, provide the artwork (and other information we might need), and order and pay for them without needing to visit or even call us.
What are the benefits of digital printing?
Don't think for a minute that we've abandoned conventional label printing. We haven't. It's still a viable and cost-effective option, and can produce amazing results.
But we're finding that our customers need more flexible labelling for their limited editions, new flavours and creative packaging. Sometimes they need variations for different languages and laws.
Using digital label printing means we can offer this level of personalisation and customisation while still producing quality labels with our HP Indigo Digital presses. We can also print them on a variety materials and with premium finishes such as hot foil stamping.
What else can you do with digital labels?
Those shiny, metallic-looking labels you see on energy drinks sports nutrition products? Most of them are just customised self-adhesive labels. With digital printing we can simulate gold, silver and bronze on your labels—a cost-effective alternative to traditional hot foil labels.
Sequential numbering? Probably done with digital printing, along with any barcodes or QR codes.
And digital printing makes printing labels on transparent is much more cost effective. We can apply a white undercoat and print white text without needing to use expensive plates.
Digital Labels FAQs
So long as the physical elements of your label printing job remain the same, such as the material, shape and size, we are able to combine all your labels in to one print run; this means reduced set up costs and thus rapidly reducing your cost per label. Many brands and business use the same packaging across a particular product line, this generally means that the label remains the same shape and size as well. Now we can print all your flavours, of varying quantities, in one production run and sent on separate rolls for filling.
All of the materials we offer are suitable for digital label printing.
Consumers now want to feel special more than ever. Brands now cater for this with more and more limited editions and new flavours/product variations. Digitally printed product labels allow for a quick and cost-effective route to market; here flexibility is king. Digital label printing now also allows marketers to place unique promotion codes and even the names of customers on the labels.
Tools & Resources
Should you wish to proof your labels before committing to a larger run, we have devised a range of proofing services.
Questions?
We're




here to

help!

Digital Labels Summary:
Any Shape, Any Size Labels
Industry & Machine Ready
Custom Roll Sizes
PrimeLabels.com.au Summary:
Trusted Label Manufacturer
Free Delivery
5-10 Working Day Turnaround