Hello Brands & Businesses!
Christmas Labels and Stickers on Rolls for Organisations of All Shapes & Sizes 
Simple & Individual Personalisation of your Labels 

High Quality Finishes
Ideal for Marketing Campaigns
Large Selection of Papers and Films
Premium Finishing
Free Au Delivery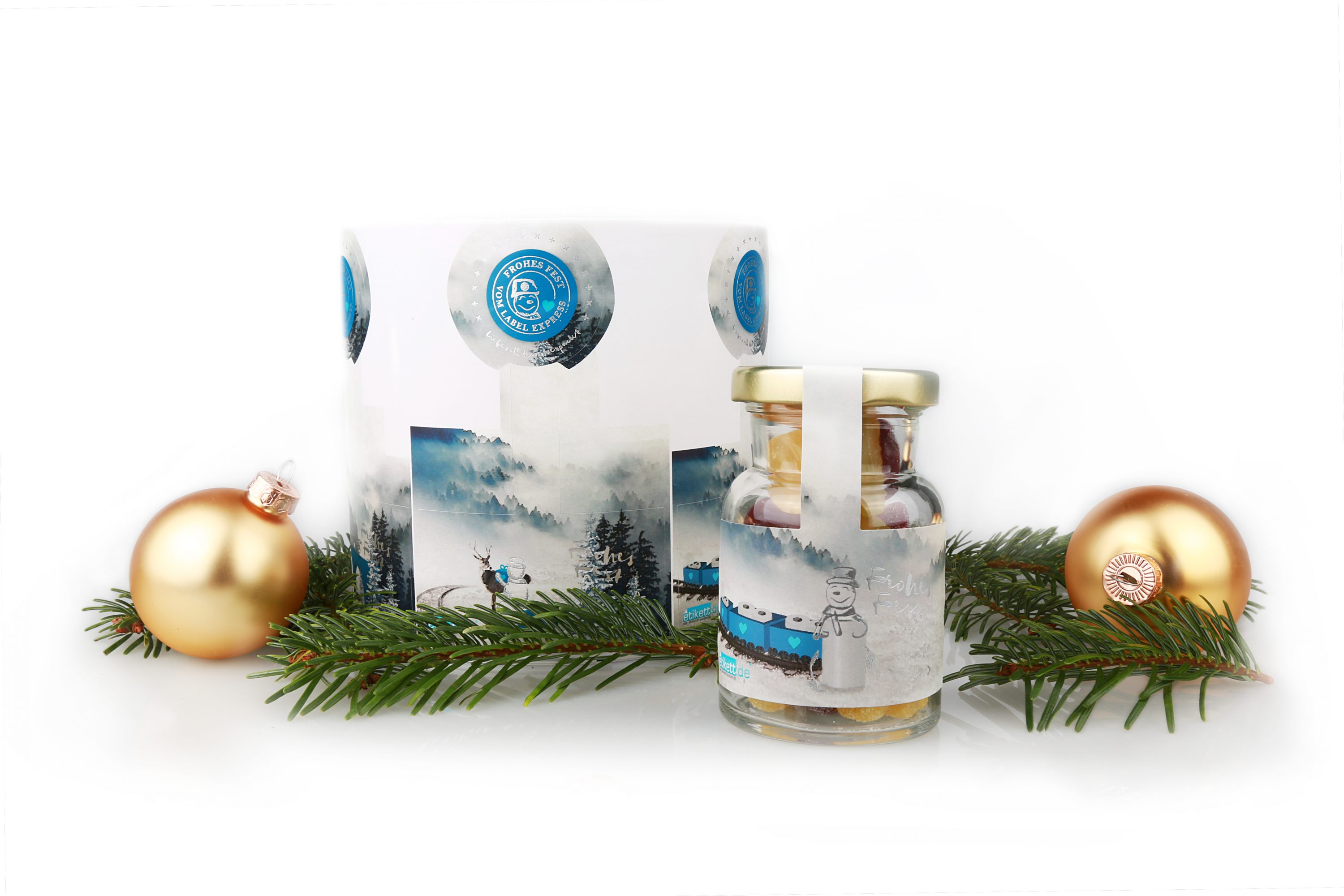 Labels for Christmas Promotions, Products and Advent Calendars
Whether Advent calendars, personalised customer gifts with names or Christmassy, high-quality labels for a special edition – Christmas labels have many different uses and skillfully present your product in the right light for the festive season. Perfect for a marketing campaign suitable for Christmas.
You can give free rein to your creativity when designing your Christmas stickers: From the choice of material, shape and size to the individual design. We print your labels according to your specifications.
Christmas Stickers - Individual & Personalised
We print your labels by digital printing. This means that a print file is sent directly to the printing machine as a PDF. This makes printing plates a thing of the past, because jobs can be printed easily and quickly one after the other without having to set up the press again.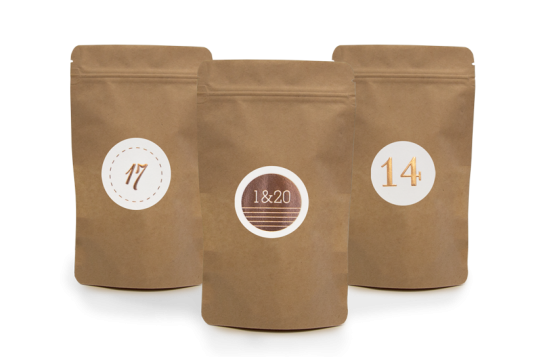 Digital printing also makes it easy to individualise and personalise your labels. This includes, for example, different names, QR or barcodes, numbering or – if you want to be really fancy – elements for augmented reality. All specifications, such as different names or changing designs, only need to be stored in the print file. Even printing different types is no problem and can be efficiently implemented in digital printing.
Self-Adhesive Christmas Labels
Self-adhesive labels can be easily applied to the product. Depending on how you apply your labels in the further process, we recommend production on a roll or on A4 sheets:
Roll labels are the ideal solution for machine finishing and can be customised according to your specifications: You determine the roll core diameter, the roll diameter, the number of labels on the roll and also the winding direction. In this way, the self-adhesive labels on roll can be smoothly applied to your product.
Production on A4 sheets is ideal if you affix the stickers to the product by hand, because sheet labels cannot be further processed by machine. Even for short runs, production on A4 sheets can be worthwhile.
High-Quality Refinements as Eye-Catchers
An additional refinement makes every label an eye-catcher. It doesn't matter whether it is a spirits label, a label for food or a label for a Christmas promotion. At primelabels.com.au you have the choice from a variety of refinements:
Film Lamination
Foil Lamination
Protective Laquer Glossy or Matt
Hot foil stamping red, blue, green, pink, mint green
Hot foil stamping rose gold
Hot foil stamping bronze
Hot foil stamping copper
Hot foil stamping silver
Hot foil stamping gold
Blind embossing
Our Design Service
Our goal is always to offer our customers suitable solutions for problems relating to print data and labels. To this end, we have created a number of Tools & Services.  Links can be found on the right hand side of this page.
One very special service is our label design service, where we design your label according to your specifications and wishes. No matter whether you need a redesign or a completely new design – our design service will help you.
Our Tools and Services
Questions?
We're




here to

help!