Hello Brands & Businesses!
Coffee & Tea Labels on Rolls for Organisations of All Shapes & Sizes
Premium-Quality Materials
Any Shape, Any Size Labels
High-Quality Print
Premium Finishing
Free Aus Delivery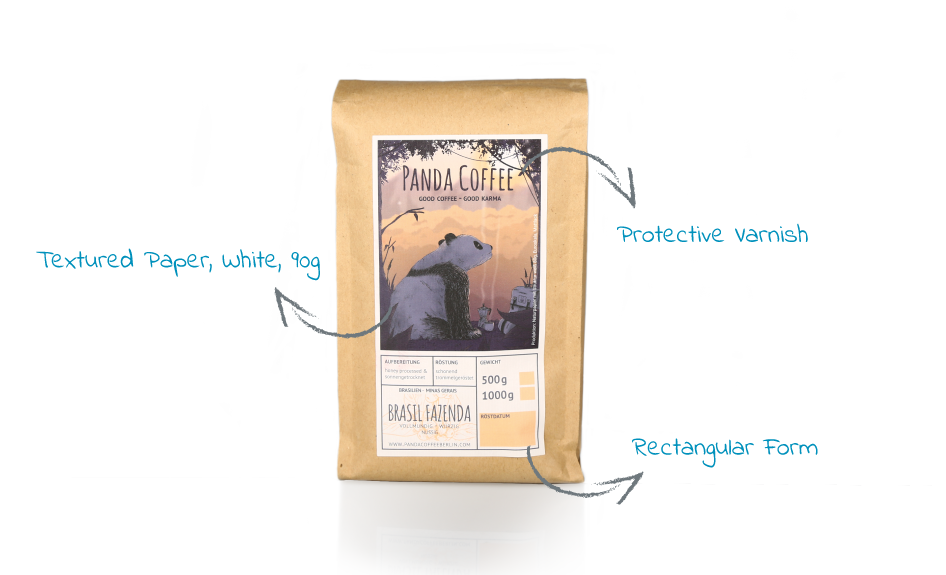 A Labour of Love
They say it takes about 2000 hours of work between the time the coffee seed is germinated and the moment it's brewed.  It's a fascinating journey that's being appreciated more and more, meaning the variety and quality of coffee being made available to coffee lovers is getting bigger and better all the time.
Coffee Labels Cont'd
The quality of the beans and the skill of the roaster and barista speak for themselves once our caffeinated friend is brewed and in the cup, but coffee labels play an important role too, helping coffee drinkers appreciate the journey and the people behind the magic.  Coffee labels help inform and guide customers whilst simultaneously helping roasters to express their identity and brand image, reflecting the incredible variety of what's out there.
Cost-Effective
Printing coffee labels digitally means we can produce labels for all of your roasts, blends and bag sizes in one production run!
Unique Labels
Coffee is wonderfully varied, and labels can be too – circular, rectangular or custom shaped, and printed onto a huge range of different materials.
Premium Finishes
Premium beans deserve premium labels. Help your bags stand out with hot foil, embossing, or high quality laminates and varnishes.
Minimum Order Quantities
Ok, so we have no real MOQ. However, label production on the machines that we use starts to become cost-effective at 1000 labels. We're more than happy to split this down – into 500 of a Single Origin and 500 of an Espresso Blend for example – as long as the label remains the same shape and size. Call us for a chat – we'll find a way!
Stamping and Printing Roast Dates
We've seen some clever ways of displaying roast dates on coffee packaging, but the most common tends to be printing, writing or stamping onto the labels. Our varnishes are no issue for thermal transfer printers, while ballpoint and marker pens tend to have no problems either. If you intend to use a nice hand stamp, unvarnished labels on matt paper work fine. We can always send you some label samples to test out and attack with your method of choice!
Perhaps you've got something else in mind entirely? Feel free to get in touch with our customer service team to chat through.
Standard Label Sizes?
When it comes to packaging design, we are keen to encourage variety and creativity, which is why we don't impose any standard label sizes. We work to whatever shape and size you think fits your packaging best!
Label Samples
Our Free Sample Pack allows you to get a feel for some different material options. There is also the possibility of ordering samples of your own designs to make sure that everything is just right before you jump into a full order. Find out more about our Proofing Services here!
Resources & Good To Know:
Product Labels Summary:
Custom Shapes & Sizes
Multi-Versioned Runs
Premium Finishing